The Small Stuff Promise
At Small Stuff we only work with brands and makers who shares our values. 
We believe in…
Shopping locally and supporting independent businesses 
Understanding how products are made and where they come from
Paying people a fair wage and ensuring good working conditions throughout the supply chain of our products
Reducing waste across the business and minimising and reporting our carbon footprint yearly
Prioritising high-quality, design-led products that will last and be loved for generations
Celebrating diversity, inclusivity and kindness in the products we sell and the stories we share
Supporting the hard work of charities close to our hearts.
 Actions and Commitments
All Small Stuff packaging is home biodegradable and recyclable
The Small Stuff clothing range is made from high-quality Oeko-Tex and GOTS-certified organic cotton
The Small Stuff store is run on 100% renewable energy, provided by Good Energy
Through our partnership with Work for Good, Small Stuff donates a percentage of our profits to charity
In collaboration with Ecologi (Gold Standard Intiatives) Small Stuff plants at least twelve trees every month. In addition, another tree will be planted for every £20 you spend in store. You can track our progress below.
Small Stuff is a Terra Cycle drop-off point for plastic baby pouches and we work  with Refill to promote the use of reusable water bottles. We offer free tap water whether or not you're shopping in store.
Small Stuff works closely with all our suppliers to ensure all makers are paid and treated fairly.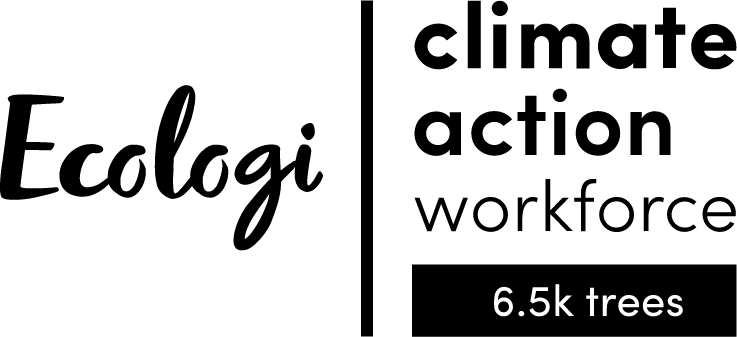 Credentials
At Small Stuff we work hard to ensure we are meeting – and exceeding as far as possible – the standards and targets set by leading environmental organisations. 
PLANET MARK
Small Stuff is proud to be the only UK-based children's store certified by The Planet Mark. This means we have undergone a rigorous three-part process to measure and analyse our business footprint and are committed to taking steps to reduce it. You can view our up to date report here.
ECOLOGI
Small Stuff not only collaborates with Ecologi for every purchase made through the store, but also pays monthly towards their Gold Standard offsetting projects to support their mission to Net Zero.
SURFERS AGAINST SEWAGE
Small Stuff is a Surfers Against Sewage Plastic-Free Champion, in acknowledgment of our efforts to reduce waste and single-use plastic within the business.